THE EDITO
Submitted by admin@iafpaipf on Mon, 06/26/2017 - 12:16
Position paper for the 2017 parliamentary elections

ITeilhabe am Erfolg der Wirtschaft und leistet dadurch einen wesentlichen Beitrag zur Vermögensbildung. In seinem heute veröffentlichten Positionspapier zur Bundestagswahl fordert der Bundesverband Mitarbeiterbeteiligung die Parteien auf, sich in ihren Wahlprogrammen für eine stärkere Förderungen der Mitarbeiterkapitalbeteiligung und der Vermögensbildung in Arbeitnehmerhand einzusetzen. "Wenn wir vermeiden wollen, dass weiterhin nur eine kleine Bevölkerungsgruppe als Eigentümer von Unternehmen und Kapital unmittelbar vom Erfolg der deutschen Wirtschaft profitiert, müssen wir die Beteiligung breiter Bevölkerungskreise am Kapital stärker fördern", betont Dr. Heinrich Beyer, Geschäftsführer des Bundesverbands Mitarbeiterbeteiligung. (Mehr …)
The involvement of employees in the capital of enterprises opens the success of the economy to broad sections of the population and thereby makes a significant contribution to asset formation. In its position paper published today on the Bundestag election, the Federal Association of Employee Participation (AGP) calls on the parties to use their electoral programs to promote greater employee participation and asset formation in the workforce. "If we want to avoid the fact that only a small population group as the owners of companies and capital directly benefits from the success of the German economy, we must promote the participation of large populations in the capital more strongly", emphasizes Dr. Heinrich Beyer. (More …)
Dr Heinrich BEYER - AGP
translated from the German Source : "Mitarbeiteraktien stärker fördern :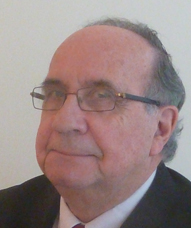 At this year-end, I would like to make an overview of 2016.
Even if we can regret that the new European Commission does not seem to be very active in supporting our initiatives in the field of Financial Participation, nevertheless, we have a new hope coming from the assessment of one of the candidates to the Presidency of the French Republic pointing out the interest of financial participation in the social dialogue.
We also are happy to point out the major achievements of our main partners (AGP in Germany, SNPI in the Netherlands and IfsProshare in the UK, ETION in Belgium). Besides, IAFP took the opportunity of its participation in several congresses, seminars and meetings to reinforce its cooperation with new partners.
We do hope that 2017 will give us new opportunities to enlarging our Partnership with others, and that the possible changes resulting from elections in some countries will open new doors for the development of our main subject.
In the meantime, I wish you, on behalf of IAFP, a Happy New Year.
Jean-Michel Content (Secretary General of IAFP)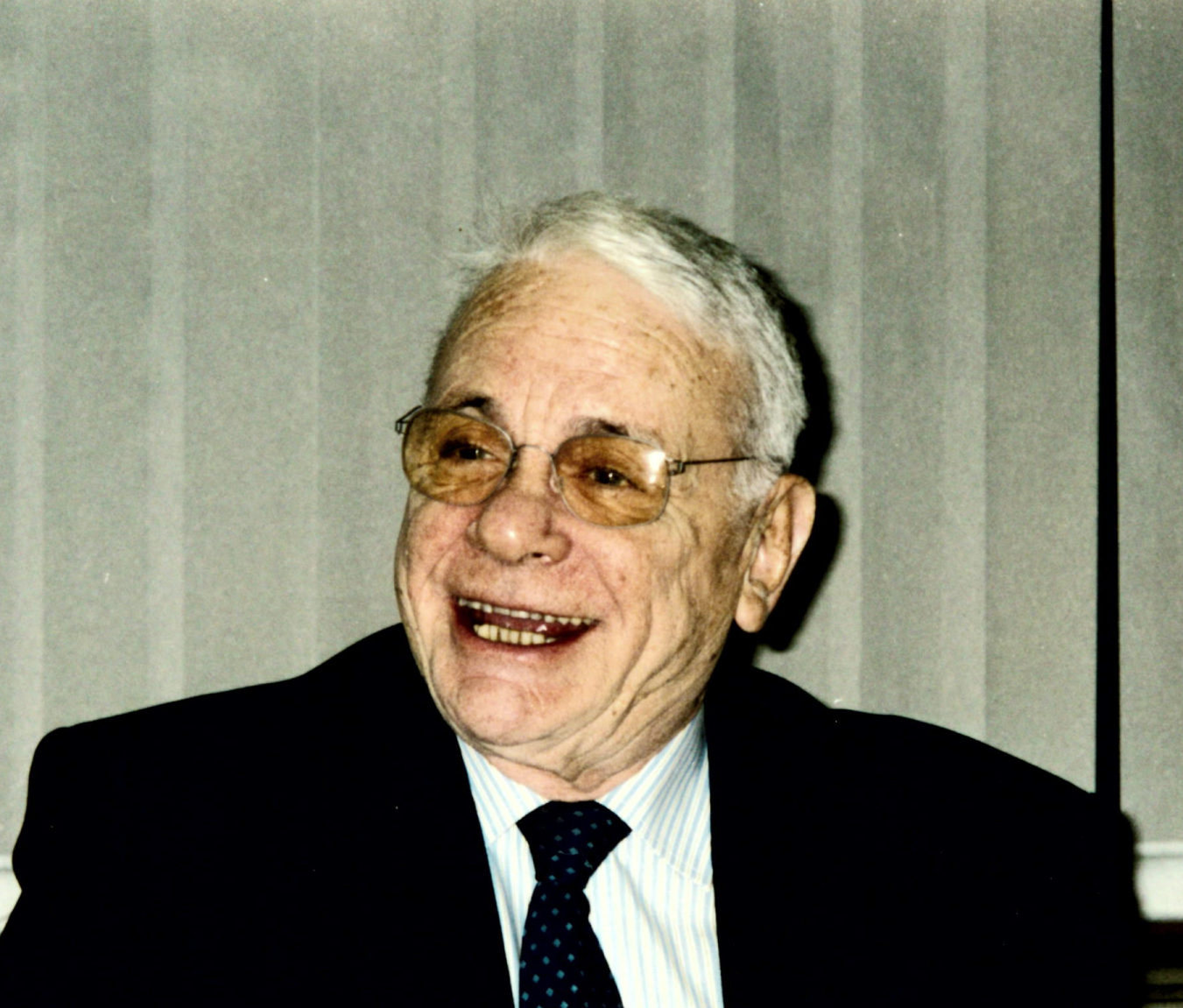 OBITUARY
The Centre is deeply saddened to report the death two weeks ago of Dr Raymond Allouf, former secretary general of the Paris-based International Association for Financial Participation (IAFP). Senior Centre Davos attendees will remember his lucid and sharp summaries, delivered in perfect English, about French style employee share ownership. Raymond was a highly-trained food chemist and engineer who had several worldwide patents over metallurgical processes, relevant to his work as a Metal Box UK director for several years. He was a top graduate of the EN écoles d'ingénieurs, a holder of the Lavoisier Medal – and at the Centre's last Paris conference, Raymond and Centre chairman Malcolm Hurlston, CBE, both received the prestigious Rémy Schlumberger Award for services to the employee share ownership movement. Raymond was in his 80s when he died in Paris.
Our warmest condolences to Sophie and the rest of his family.
Fred Hackworth (International Director of the ESOP Centre) 
TESTIMONIALS
From David A. Hildebandt (President of the IAFP)
"As President of the International Association for Financial Participation, it was my good fortune to work with Raymond Allouf as the Secretary General of IAFP.  I first met Raymond in the mid 1990's as re revitalized the mission of IAFP to support global financial participation for the benefit of both employers and employees. Raymond was a champion of financial participation for both his employer and for the employee association in their financial participation programs.  He knew that financial participation benefitted both the employer and the employee.  The employees became happier and more satisfied in their work knowing that they would directly benefit from the success of the enterprise. The employer became more profitable through the participation of the employees in its success. Even national economies benefited from the enhanced profitability. Raymond's influence went beyond France and was influential in promoting financial participation throughout the EU and America.  From those of us working in financial participation,  "Thank You"
From Kevin O'KELLY 
I am deeply saddened by the news of Raymond's death.  I first met Raymond in 2000 at a breakfast meeting organised by the Irish ProShare Association.  Following the meeting he and the IAFP President, David Hildebrandt, visited the European Foundation for the Improvement of Living and Working Conditions (EUROFOUND), where one of my responsibilities as Research Manager was to manage studies into employee financial participation.  The link with Raymond and the IAFP proved to be valuable for Eurofound in the following years, and for the European Commission DG Employment and Social Affairs, as we worked on the 2002 Communication, On a framework for the promotion of employee financial participation.  Raymond made important and helpful suggestions during the drafting of this Communication.
Raymond invited me to become a member of the Executive Committee, so as to get a EU perspective on financial participation.  In this capacity I was closely involved with Raymond and David in organising a European Commission funded project to draft a Model Plan for Financial Participation in the European Union which was completed in 2005, one of the outstanding achievements of the IAFP in recent years.
There is no doubt that in his capacity as Secretary General of the IAFP, Raymond made an important and lasting contribution to the promotion and dissemination of employee financial participation across European countries and, indeed, globally.
Ar dheas Dé go raibh a anam.
From George Tuthill (Hon. President Irish ProShare Association and Executive Member of IAFP)
I was saddened to learn of the death of my dear friend Raymond Allouf whom I first met over 20 years ago. He single-handedly resuscitated the declining IAFP and his bounteous energy and drive ensured its survival. The strength of today's IAFP is testimony to Ray's involvement and dedication over many long years. He gave his time so freely and was always available to give council and indeed support both members and others with participation in many projects and conferences.
He was a mentor to many, myself included, and the world of Employee Financial Participation will be the poorer for his passing.
To me he was "the Godfather of Employee Share Ownership".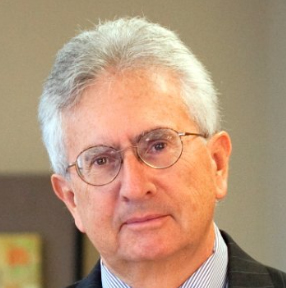 Will the Millennial Generation Cause the End of Employer Sponsored Financial Participation?
And
How to Prevent such Extinction
By
David A Hildebrandt*
The threat is the attitude and habits of the Millennial Generation of workers, generally defined as those born after 1996, and which will constitute over one-half of the workforce in the next five to ten years. Recent polls by the Gallup organization, and the Pugh Research Center for example show that:
Only 29% of Millennials are emotionally and behaviorally connected to their jobs.
Millennial workers are mobile-On average 21% of Millennials changed jobs in the last 12 months.
Retraining new Millennial workers costs the US Employers $30.5 billion annually.
Millennials generally want to be in control of their savings, but do not have a financial plan for such savings.
Increasing numbers of Millennials are independent contractors or self-employed, thus rejecting the typical historical employer/employee relationship.
Millennials get their financial education on the internet not from group employer meetings or one on one meetings with financial experts.
Millennials would rather work at a modest paying job for a socially conscious employer than at a high paying job for which they are qualified than in an industry or employer, which they do not perceive as socially conscious.
The conclusion to the above is that traditional employer sponsored financial participation programs no longer meet the needs of the Millennial worker, and that such plans are in danger of extinction in spite of the documented benefits of financial participation programs to workers, employers and the national and global economies.
Historically, the value of Employer sponsored financial participation programs is well established.  Properly administered and communicated, employer sponsored financial participation programs have the following benefits:
Workers are mores satisfied in their job;
Workers, therefore become more productive.
The enterprise for which they work becomes more profitable and competitive.
The local, regional and national economies become more profitable and competitive.
Wealth is accumulated by workers for future needs, thus lessening the social burden on the government.
However, to maximize the above benefits, employer sponsored financial participation programs must be supported by the following pillars:
Employer support, administration and communication to workers.
Recognition by labor organizations of the benefits of financial participation.
National and Regional Government support through tax incentives.
Employee and employer education on financial literacy matters.          
The International Association for Financial Participation Iafp/aifp and its local members have been the voice of education and support for financial participation programs for more than twenty-five years.
Further research is needed to document what Millennial workers would find attractive in a financial participation program.  IAFP is beginning a global study with other organizations to determine the elements of a successful Millennial Financial Participation Program in the new paradigm of a Millennial workforce with the attributes documented above.
Do you Agree or Disagree with this Edito?   IAFP and the author of this editorial, David Hildebrandt would like to hear from you, especially if you are a Millennial or an employer of Millennials.
PLEASE PARTICIPATE IN THIS IMPORTANT DIALOGUE BY JOINING THE IAFP CHAT GROUP ON LINKEDIN iafp-aipf, OR BY DIRECT E-MAIL TO iafp.aipf@gmail.com.
David Hildebrandt is the current President of the International Association for Financial Participation (IAFP), based in Paris, France. Mr. Hildebrandt is a US based attorney and Certified Public Accountant, with more than 40 years of experience as a partner in major global law firms in representing employers, global governments, and organizations which support Financial Participation.  For 30 years he was the General Counsel to the largest US association of employers which support financial participation plans, PSCA, and is a member of the American Bar Association College of Employee Benefits Counsel. References cited in this article are readily available on the internet.
11th ILERA European Regional Congress, Milan, 8-10 September 2016
Last year, the IAFP had the opportunity to launch a workshop on Financial Participation in the frame of the 17th ILERA World Congress (Cape Town, 7-11 September).
This year, we could organise a new workshop in the frame of the 11th ILERA European Regional Congress, which was held in Milan, 8-10 September, and which main subject was "The Future of Representation". Besides Kevin O'Kelly and Jean-Michel Content, IAFP was represented by Andrew Pendleton (see his Presentation), Erik Poutsma and Ulke Veersma who took the floor as well.  
Network of multinational companies with broad base employee share plans
On 20 November 2015 a first roundtable for multinational companies was organised in Utrecht, The Netherlands. This roundtable was an initiative of SNPI and organised together with the other national organisations AGP Germany, ifs Proshare UK and IAFP.
Up till now there was no such thing as an exclusive network, just for multinational companies. In the international field of employee share ownership there was a clear need for a network and meetings just for the multinational companies. Meetings where companies can share information and learn from each other.
This first roundtable was a big success and the participating companies and organisations agreed to continue organising roundtables in future and create a confidential network with information on each company and the different countries.
This network of multinational companies has two clear objectives:
1.   To create an network of Multinational companies with broad based employee share plans
2.   Exchange and share information on implementing employee share plans in other countries
Who can join? And what are the conditions for participating?
-      Multinational companies with broad based employee share plans are able to join. But they can only participate on invitation by the organisation.
-      The company should be a member of one of the national organisations SNPI, ifs proshare, AGP or of the IAFP platform.
-      If a company joins they declare that they are willing to share information on their ESO-plans.
-      Information received at the roundtable will be treated confidentially
-      Consultants, advisors, lawyers and others with a possible commercial background are not able to join the network and not able to attend the roundtable.
-      It is an exclusive network and on invitation only.
-      If you are interested in joining, you can send a request to Pascale Nieuwland-Jansen of SNPI (mail@snpi.nl)
Report on the Cape Town Workshop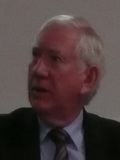 The AIPF/IAFP organised a workshop on aspects of financial participation (EFP) as part of the programme for the 17th World Congress of ILERA (International Labour and Employment Relations Association) in Cape Town, South Africa, on 7 September, 2015.
This event resulted from an interest by a number of contacts in South Africa to set up a national employee share ownership association, with the assistance of the AIPF/IAFP.  Secretary General, Jean-Michel Content, chaired the workshop. The presenters included
Ø  Dr Ulke Veersma, Greenwich University, UK
Ø  Prof Erik Poutsma, Nijmegen School of Management, Radboud University, the Netherlands (see slides)
Ø  Prof Andrew Pendleton, University of Durham, UK (see slides)
Ø  Mr Tendani Nelwamondo, South African Industrial Development Corporation (see slides)
Ø  Ms Lauren Rawlings, a business consultant based in Johannesburg.
Their presentations dealt with the current situation with financial participation in the EU and in South Africa and the challenges, barriers, opportunities and benefits of EFP.  The discussion following the presentations looked at how the concept of financial participation, in particular employee share ownership, can be promoted and enhanced in South Africa. Kevin P O'Kelly, a member of the AIPF/IAFP Executive Committee, summed up the key points and related some of the challenges to the diffusion of EFP to experiences in the EU, such as:
Ø  The need for research into what is already happening in South Africa
Ø  Getting both employer and trade union organisations on-side and committed and building levels of trust in employment relations
Ø  Engage the government in providing tax incentives
Ø  Set out what role a national association would have in all of these issues.
Kevin O'KELLY
17th ILERA World Congress : Cape Town 7-11 September 2015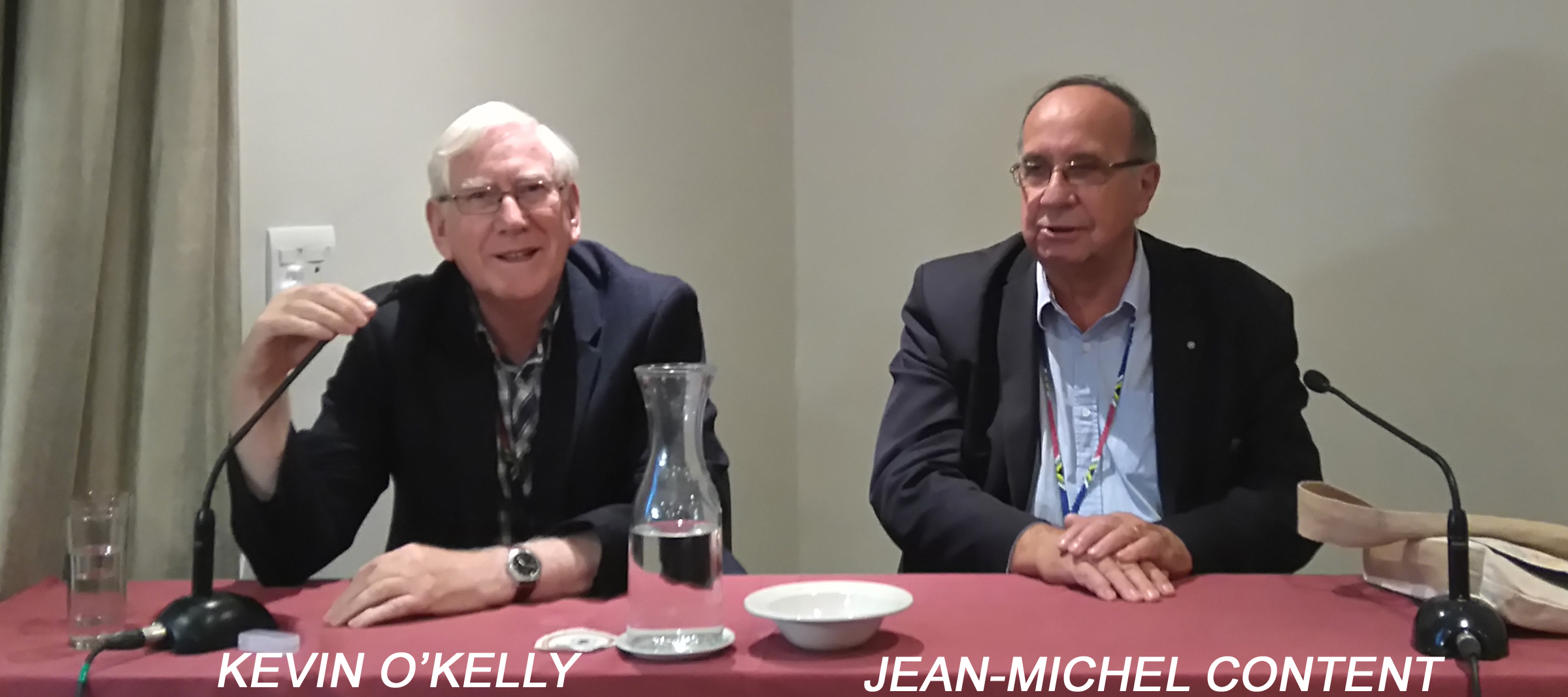 Some months ago we have had a discussion around setting up an association or a centre to promote financial participation and, in particular, employee ownership plans in South Africa. The AIPF/IAFP is committed to supporting this new organisation and we thought one way to do this would be to hold a workshop during the Congress which theme was "The Changing World of Work: Implications for Labour and Employment Relations and Social Protection". The Congress's Organisers kindly agreed to host such a workshop which took place on the 7th afternoon. We enjoyed our workshop and we think it was a successful event and our exchanges gave us some ideas to follow up on to realise the goal of establishing a South African financial participation association.
Presentations were delivered by Erik Poutsma and Ulke Veersma, Andrew Pendleton, Tendani Nelwamondo (Industrial Development Corporation- fully owned by the South African Government) and Lauren Rawlings (Consultant in Johannesburg). The workshop was co-chaired by Kevin O'Kelly (convenor) and J-M Content. 
Jean-Michal CONTENT (secrétaire général)
EMPLOYEE SHARE OWNERSHIP IS MOVING FORWARD IN AUSTRALIA
Employee Ownership Australia's annual conference and awards ceremony took place in Melbourne in May against the backdrop of important policy developments in employee share ownership.  The conference focused on share scheme design and employee behaviour, drawing on information from several national contexts.  IAFP Executive Members Jean-Michel Content, Nelly Voyeux, and Kevin O'Kelly stayed up late to participate by video-link, providing information to delegates on the financial participation scene in France and Europe more generally. Professor Andrew Pendleton (University of Durham, UK), who was present at the conference, talked about UK share ownership schemes and research on employee behaviour in share plans. Other sessions examined changes in the regulation of Australian share ownership schemes by the Australian Securities and Investment Commission, and discussed employee communications in Australian companies.  Computershare reported on research on share plan participation conducted by the London School of Economics.  Tony Smith MP highlighted the support of the Australian Government for employee share ownership.  The conference concluded with the presentation of awards by Norah Seddon (PWC) and Andrew Pendleton to Australian and New Zealand companies for excellence in operating employee share ownership plans. 
A week after the conference, the Australian House of Representatives passed, with cross-party support, new legislation to promote employee share ownership plans in SMEs.
For information on the conference programme go to
For further information on the award winners go to
Andrew Pendleton
Professor of Human Resource Management
Durham University Business School
University of Durham
SMEs and Universities in Ireland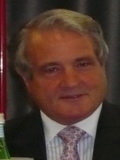 Recent research has shown that SMEs and Universities were failing to engage. It was assumed that the fault lay with the Universities but it soon became apparent that the problem lay mostly with the SMEs.  
In an effort to bridge the gap between universities offering all sorts of support for research, development and innovation an Innovation Campus Bus Tour is to take place this week. The SME owners simply board the bus and are whisked off to University College Dublin where they will be given a background on why innovation is important and the supports that are available to them. Then it is on to Dublin City University where they will get an overview of the research that is happening there. Finally they finish the tour with a visit to Trinity College.  
The tour is most suited to businesses in the ICT, Life Sciences and Engineering fields and in one day SMEs will get a full overview of all the excitement that universities can offer.  
It is hoped that some, if not all, of the SMEs will engage with the universities and progress will be tracked post the event. If successful it is planned to run further tours.
George TUTHILL (IAFP/IPSA)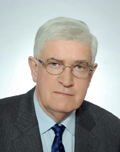 Some twelve articles in favour of Financial Participation were agreed by the National Assembly when in a first instance, the Law for Growth and Activity, so-called "Loi     Macron" (cf. the detail in Appendix), was discussed.
  Since the 17th of March, the whole Law and the possible amendments proposed by the Senators will be discussed by the Senate Commissions. The Senate will then publically debate of the so amended text between the 7th of April until the 6th of May (following the present Diary).
  Afterwards this text will be submitted to the National Assembly. If the mixt Parliamentary Commission composed of nine Deputies and nine Senators cannot find an agreement on a final text, the Government may decide to keep the first text as approved by the National Assembly in the frame of the application of the "Article 49-3" of the French Constitution which was used previously. In such a case the Law will be finally adopted without taking in consideration any of the amendments proposed by the Senate.  
  The next phase, mid-June, consists in a review of compliance of all the articles with the French Constitution by the Constitutional Council. Finally the Law could be officialised maybe mid-July.
Daniel GEE - Délégué Général de FONDACT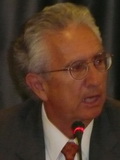 A NEW YEAR MESSAGE FROM THE PRESIDENT OF THE INTERNATIONAL ASSOCIATION FOR FINANCIAL PARTICIPATION
FINANCIAL PARTICIPATION IS GOOD
The concept of employers sharing enterprise profits with workers is good.  It is good for the employer. It is good for the worker.  It is good for the local and   national economy. Financial participation has proven to be good since the inception of the industrial revolution over two hundred years ago.  In fact, it has been   so good, that some countries, such as the United States of America have adopted financial participation programs as part of the accepted national retirement   scene.   In the US, a qualified, employer sponsored, financial participation program provides:
·         An income tax deduction for the employer contribution,
·         No income tax to the employee at the time of contribution,
·         Tax subsidized employee contributions,
·         Tax deferred accumulation of income, and
·         Preferential income tax treatment on death or retirement distribution.
Even without government tax support, all types of financial distribution programs are good.  This includes pure sharing of cash profits with employees; sharing employer stock with employees through an employer contribution; subsidized employee purchase of stock; matching employee contributions with an employer cash or stock contribution; and both current or deferred distribution of such financial participation.  Combinations of the above types of financial participation are recognized by many countries as a socially desirable means of either wealth accumulation or retirement savings for workers.
Following are the top five reasons financial participation is good:
Financial participation programs are good for the employer because they attract and retain quality workers. Costs are reduced because the need for finding and training new employees is less.
Financial participation programs are good for the employer because workers are happier and more productive thus leading to greater profit for the enterprise.
Financial participation programs are good for the employee because they assist in wealth accumulation for the employee.
Financial participation programs are good for the local and national economy because they increase productivity of the employee and profits for the enterprise. They make employers more competitive in the local, national and world economies.
Financial participation programs are good for the national economy because they make workers more self-sufficient through the wealth accumulation of plan participants.
There is likely no one type of financial participation program which is most efficient for both large and small and medium sized employees under every country's tax laws. That is also the best attribute of a financial participation program.  They are flexible and adaptable and can be custom designed for each size and type of employee in each local tax jurisdiction.  Where the local tax laws provide incentives and subsidies for financial participation programs, the benefits of such programs for employers, workers and the local economy are magnified.
Financial participation is good.
The International Association for Financial Participation (www.aipf-association.fr) has extensive resources in support of financial participation, and a large network of associations, companies and academics which support financial participation.  I urge you to visit the website to see the bountiful resources available.  We also welcome your e-mail, telephone or written inquiry.
Respectfully with good wishes for the new year,
David Hildebrandt, IAFP President
Helping employee financial participation to boost economic growth
The 28th of November, the ESOP Centre organised a one-day conference entitled: "Shares into Ploughshares: Helping employee financial participation to boost economic growth".
Delegates from seven EU nations, who gathered at Linklaters in London, heard a series of informative presentations on how employee share ownership could provide a range of potential solutions to the haemorrhage of jobs, future careers and hope from local communities in the bulk of member states.
Mr. Malcolm Hurlston CBE, who chaired the Conference, said that the Centre's programme asked to what extent employee share ownership could preserve or even increase employment in companies, while at the same time preserving social values.
Among the issues discussed were the use of ESO in business succession; community shares in micro businesses; the track record of public sector mutual; whether union members at the Royal Mail would one day enjoy a collective voice in its affairs throughout share ownership and what ESO progress was being made in France, Germany, Italy and Spain.
This Conference was the main (and final) event of a European Commission-backed Project managed, on behalf of the ProEFP network, by CISL, the major Italian trade-unions Confederation.
The IAFP which is a member of the ProEFP network and which was a Partner in this Project was represented by Kevin O'Kelly and Jean-Michel Content.
40th anniversary of ERISA legislation
TO THE MEMBERS OF THE UNITED STATES CONGRESS:
This month is the 40th anniversary of landmark benefits legislation, the Employee Retirement
Income Security Act of 1974 (ERISA). Over the years, there have been many changes to the law
and many, many regulations that have refined and reshaped the statute. However, for the
thousands of employers who sponsor retirement plans, there has been a consistent theme -
strengthening the retirement security of American workers.
administrators who deliver retirement benefits to millions of American workers, ask you to join
us in celebrating the passage of this law and the success of the private retirement system that has
been created around it.
The employer–provided retirement system has been overwhelmingly successful in providing
retirement income. In 2011, private-sector employers contributed over $255 billion into their
retirement plans and paid out over $470 billion in retirement benefits. We support the current
system and encourage Congress to maintain the flexibility that allows employers to provide
benefits tailored to their workforce. Depending on the size, industry, and demographics of their
workforce, private-sector employers participate in a wide variety of retirement arrangements:
traditional pension plans, cash balance plans, pension equity plans, profit-sharing plans, 401(k)
and similar plans, money purchase pension plans, 403(b) plans, IRA-based plans, multiemployer
plans, and multiple employer plans. This variety demonstrates the need for flexibility to meet
the needs of various workforces.
In honor of the 40th anniversary of ERISA, we are providing 40 facts about ERISA and the
private employer-provided system as an attachment to this letter.
We are committed to working with Congress and the Executive branch to ensure that ERISA
continues to provide a voluntary and flexible employer-provided retirement plan system that
benefits American workers.
Sincerely
Do not miss THE EVENT: Frankfurt October 23rd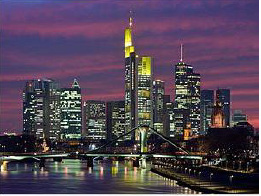 Conference: Employee Financial Participation in Europe and in Germany
Jointly organised by AGP (Bundesverband Mitarbeiterbeteiligung) and IAFP (International Association for Financial Participation)
Interview with Dr. Heinrich Beyer, Managing Director of the German National Centre for Employee Financial Participation – AGP
Heinrich Beyer is committed to the dissemination of employee participation Germany. In the German Federal Government he sees little interest. "Other topics have more priority in Berlin."
From WILHELM HÖLKEMEIER, Südwest Presse 16th May 2014. Translation by AGP.
The Awards Ceremony of the second European Social innovation Competition
This Ceremony took place in Brussels the 20th of May, as a conclusion of a 2 days Social Policy Innovation Conference launched by the DG Enterprise and Industry of the European Commission.
International conference, York, April 2-3 2014
The two day Conference which took place in York on April 2-3, 2014 was organised by the White Rose Employee Ownership Centre, a common creation of the three Universities of York, Leeds and Sheffield.
IAFP was represented by Kevin O'Kelly and Jean-Michel Content, who made a presentation on "Policies and attitudes to financial participation in the EU".
English